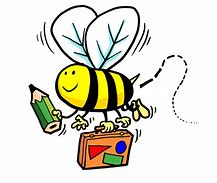 It's a busy time of year and we appreciate your time and effort in completing necessary forms!
https://consent.sd62.bc.ca/apps/OnlineConsent

Terry Fox Run – Friday, September 20th

Non-Instructional Day – Monday, September 23rd

Cross Country @ JDF – Wednesday, September 25th

Meet the Teacher – Thursday, September 26th

Every Child Matters Assembly – Friday, September 27th 1pm

Orange Shirt Day – Monday, September 30th

Cross Country @ JDF – Wednesday, October 2nd

Picture Day – Monday, October 7th

Winter Concert – Friday, November 29th

KINDERGARTEN GRADUAL ENTRY!
We are pleased to invite your child to visit the kindergarten classes with a few of their classmates for shortened days.  They will spend some time with the two kindergarten teachers and in the two classrooms.
MONDAY, SEPT 9TH  1/2 DAY CLASS  12:45 – 2:35 PM
TUESDAY, SEPT 10TH   1/2 DAY CLASS 12:45 – 2:35 PM
WEDNESDAY, SEPT 11TH   FIRST FULL DAY  8:20 – 2:38 PM regular classes for kindergarten students!
Classes will be created once teachers and students have had the opportunity to interact with one another for those two first days.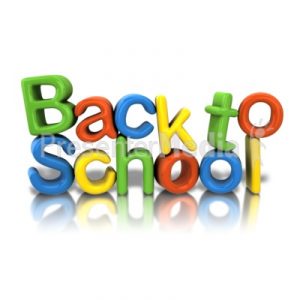 Tuesday, September 3rd will be a short day of welcoming students to school. Wednesday, September 4th will be a full day.   The school staff will be getting to know your children and teaching them a little about our school, expectations, procedures, etc. The office staff will be gathering attendance information and working to establish permanent classroom placements. As of this moment, students are still in tentative placements. Once the numbers have been finalized and district adjustments have been made, we will be able to formally announce the class lists. Meanwhile, we appreciate your patience and understanding.
Tuesday, September 3, 2019
8:25 – 11:38
At the first bell *:
Returning students -to their last year's classroom doors
New and not registered – please go to the office
New and registered – at the bell go to the library, students will be welcomed and taken to an age appropriate classroom for the next few days.
Wednesday, September 4, 2019
8:25 – 2:38
Students return to classrooms they were in on Tuesday, September 3rd today and until we have direction from the School District to move into their 2019-20 rooms.
* our first bell, 8:20, calls students to class, with school starting at 8:25.
The beginning of the school year brings enthusiasm and energy and a sense of optimism and renewal that no other time of year offers.   Some children may also be feeling a little anxious about the return to school, as there is some uncertainty.   Please remind your child to focus on what is familiar to them and to trust they have the skills necessary to adapt to a new situation.   Some children find it helpful to redirect their worries, by doing acts of kindness (making a point to welcome new staff or students or drawing pictures at home and giving them to people at school who they think might be worried).
We are so delighted that you are part of our amazing learning community and look forward to working with you and your children.  Next week, you will receive the first edition of our newsletter, introducing our new staff members and covering a variety of school topics.
Grade 4 and 5
1
Binder "O" ring 2"
8

Duotang, Hilroy – (no plastic and "one of each colour")

red, orange, yellow, green, blue, purple, black, grey

2
Blue Staedtler pencils 12/pkg.
1
Crayola markers (thin) 12/pkg.
1
Elmers glue 120 ml
2
Erasers (white)
2
Large glue sticks
1
Pair of scissors
2
Black or blue ballpoint pens
1
Pencil box
1
Pencil Crayons 24/pkg.
1
Pencil sharpener
1
Ruler, 30 cm
2
Sets of index dividers (5 tabs)
2
Sharpie fine point marker, black
2
Sharpie ultrafine marker, black
2
250 sheet pkg. lined paper
1
4×50 grid paper pkg
Grade 2 and 3 Supply List ** Please do not label your child's supplies
1
Coil Scrapbook 20 pages Hilroy 14×11
8

Duotang, Hilroy – (no plastic and "one of each colour")

red, orange, yellow, green, blue, purple, black, grey

2
Hilroy exercise book – ½ plain ½ interlined
1
Hilroy exercise book – blank
1
Hilroy full interlined
1
Markers pkg (thin)
1
Markers pkg (thick)
1
Pencil Box
3
White erasers
1
Elmers white glue
3
Gluesticks (large)
1
Pencil Crayons, Crayola, 24/pkg
1
Pencils – 12/box (Staedtler or Ticonderoga)
1
Ruler Primary 30 cm (marked with cm and mm)
1
Scissors 5″ Fiskars (ambidextrous)
1
Wax Crayons Crayola 24/pkg
4
Expo whiteboard pens (fine point) black
1
Box Kleenex
Kindergarten and Grade One ** Please do not label your child's supplies
| | |
| --- | --- |
| 1 | Coil Scrapbook 20 pages Hilroy 14×11 |
| 2 | Blank Exercise books |
| 1 | Hilroy ½ interlined ½ plain |
| 1 | Duotang, Hilroy – Green (not plastic) |
| 1 | Duotang, Hilroy – Red (not plastic) |
| 1 | Duotang, Hilroy – Yellow (not plastic) |
| 1 | Crayola washable markers – 16 pk |
| 5 | Large red pencils |
| 1 | Scissors 5″ Fiskars (ambidextrous) |
| 2 | Staedtler (Lumocolor) Permanent Pen, Black, Fine tip |
| 1 | Wax Crayons Crayola (24/pkg regular colours) |
| 1 | Elmers washable liquid white glue |
| 2 | White erasers |
| 2 | Expo whiteboard pens |
| 1 | Box Kleenex |
Thank you for another great year of pizza, this fundraiser allows the school to purchase items for the playground, gymnasium, garden and classrooms.  We appreciate your support.!
Bus Registration for 2019-2020 school year
Many of our buses and routes fill quickly. Please register close to opening so that you get a spot!
As in previous years, we will be using the School Cash Online system for school bus registration. Registration is of course, free for families.
Please note:
Registration will open on time
Parents will not be able to select bus routes.
Experienced Transportation staff will place your child(ren) on the best routes as per your home address and school.
If you register by June 1, you will be notified as to which bus routes your child(ren) will be on before the end of the school year.
Bus passes will be handed out to middle and secondary students prior to or during the first week of school in September
Bus passes only apply to middle and secondary school students. Attendance will be taken in the elementary grades.
Drivers will begin enforcing passes during the first week of school in September.
Questions? Please check out some of the Frequently Asked Questions near the bottom of the Transportation page or contact the Transportation Department via email or call (250) 474-9845. Due to volume of inquiries, please allow 3-4 business days to receive a response.
Island Health – Information for Students and Families 
With the outbreak of measles in Vancouver, BC, families may be wondering what steps they can take to protect themselves from measles. Vaccination is the best method of protection. All school-age children and adults born in 1970 or later should have 2 doses of MMR vaccine for full protection. Most people born before 1970 are immune to measles because of past exposure or disease.
Please take some time to check your vaccination records to see if you or your children need additional vaccination. Vaccination is available from physicians, pharmacists (for adults and children over 5 years), and public health units (for children). Call ahead to your healthcare provider to ensure that MMR is available at your appointment.
If you have any questions or would like more information about measles and MMR vaccine, please visit healthlinkbc.ca and immunizebc.ca.