1968

Property purchased

Site Size – 7.44 acres or 3.01 hectares

First Foundation Drawing – July '68 – Department of Education

Financial contribution made by Department of Indian Affairs

Named after Hans Helgesen, a local pioneer from Norway – farmer, seafarer, prospector and Member of Parliament for Esquimalt and Cariboo.

1969

Opened to pupils in September as an annex to Metchosin Elementary housing grades 1-5.

Official opening of original school building October 17th.

1981

September – first portable arrived

1991

Old school torn down and construction begins on new school (designed by John Neilson & Associates and built by Story Construction)

All students housed in 14 portables for the year

Hans Helgesen was a full primary school, grades K-3 (grades 4-7 at Metchosin Elementary)

1992

Hans Helgesen is now a separate school from Metchosin Elementary

Grand opening of new school in October

2001    

Hans Helgesen successfully completes Provincial Accreditation Program

2003

Metchosin Elementary school closes. The staff and students from Metchosin move to Hans Helgesen.   Hans Helgesen is now a K-6 elementary school.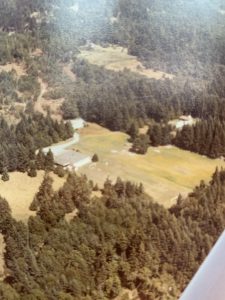 School site 1970's