Hans Helgesen Elementary School is a Kindergarten to grade five public school in school district #62 (Sooke).  We are fortunate to be located in the beautiful Metchosin area on the traditional territory of the Scia'new Nation surrounded by beautiful forests and our amazing Pacific Ocean.
Our students enjoy both the opportunity to work and learn in an environment that reflects the best of BC's lifestyle and proximity to our capital city.  We are able to provide outdoor experiences from beaches to trails and field studies to many "big city" opportunities.
Students in our neighbourhood live in rural and ocean settings.  They are familiar with an outdoor lifestyle and we work to reflect that in our teaching and learning.  We have an active Parent Advisory Council that supports activities in our classrooms and school.
I feel very grateful to be working with the group of teachers, support staff and families that make Hans Helgesen the wonderful learning place that it is.  If you are fortunate enough to live and work in this area, we would welcome you to our school!
Please contact me or drop in if you have any questions.
Educationally yours,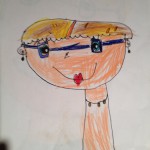 Debra Stoutley